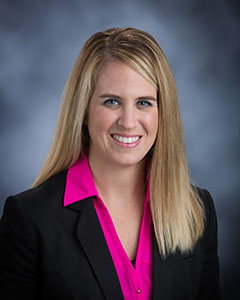 CHARISSA JOHNSON
PT, DPT, ATC
A Lincoln native, Charissa, completed her undergraduate work with a Bachelors of Science  in athletic training with a minor in Spanish at Nebraska Wesleyan.  She received her Doctorate of Physical Therapy from A.T. Still University in Arizona.  After physical therapy school, she returned to Lincoln to be closer to family.
Charissa has completed numerous continuing education courses in Postural Restoration, Kinesiotaping, mobilization of the cervical and thoracic spine, and is certified in Active Release Technique for the spine. Charissa is also a certified athletic trainer and uses this experience to assist patients in returning to a high level of play.  She has many years of experience working with athletes of all levels, as well as  the general population with spine, knee, ankle and shoulder injuries.
Charissa is married and has three sons and one daughter. In her spare time, she enjoys spending time with her family, attending her children's sporting events, camping, and living an active lifestyle including running, completing half marathons, and weight lifting. She has used her love of running to coach Girls on the Run for many seasons.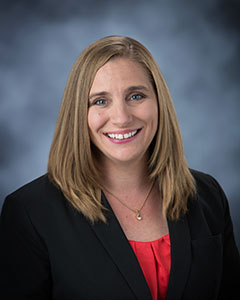 CONNIE HORNE
MPT
Connie grew up on a farm between Lindsay and Humphrey, Nebraska.  She attended the College of Saint Mary in Omaha and was pursuing a double major in biology and chemistry, and a minor in psychology when she was accepted to the physical therapy program at the University of Nebraska Medical Center.  Connie received her Master's of Physical Therapy from the University of Nebraska Medical Center.  She graduated with honors and received the Mary McMillan national award for excellence in physical therapy studies.  Connie was 1 of 25 in the United States to receive this prestigious award.  Connie originally worked for 6 years in a facility that exposed her and gave her experience in multiple areas of patient care which included post-surgical rehabilitation including foot and ankle, knee, hip, spine, and shoulder with an emphasis in total joint rehabilitation.
Connie is best known for her spinal rehabilitation including disc derangement, facet dysfunction and sacroiliac (SI) joint dysfunction. Connie's success in treating patients can be attributed to her ability to evaluate movement dysfunction, soft tissue dysfunction, and biomechanical imbalances. Connie has an overabundance of experience with multiple treatment diagnoses and treatment techniques. Connie uses applied science and biomechanical theories along with integrative treatment techniques to treat patients successfully. Treatment techniques include traditional therapies along with postural restoration, integrative dry needling, myofascial release, cranial sacral mobilization, muscle energy techniques, soft tissue remodeling using gua sha tools, and soft tissue mobilization using cupping techniques. Connie has a team of colleagues provide a wide variety of training techniques that can be used in co-treating. Many of Connie's patients get a team approach in order to provide multiple treatment techniques to further progress the recovery of her patients.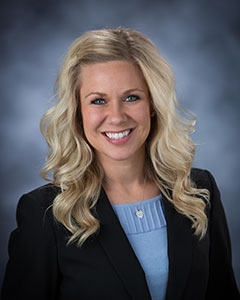 JANAE GREER
PT, DPT
A York, Nebraska native, Janae is a graduate of the University of Nebraska – Kearney, where she received her Bachelors of Science in Exercise Science.  She received her Doctorate of Physical Therapy from the University of Nebraska Medical Center and became a member of the Crossroads Physical Therapy team following graduation.  Since beginning her career in outpatient orthopedics, Janae has received extensive training in Postural Restoration, Women's Health, and Trigger Point Dry Needling.
Janae is passionate about assisting her patients to meet their functional goals and enjoys working with a variety of patients and diagnoses.  She is a member of the Nebraska Physical Therapy Association and the American Physical Therapy Association.
Janae is married to Andrew, and is the mother to two children, Asher and Jayla. She enjoys spending time with her family and friends, spending time outdoors, exercising, and baking.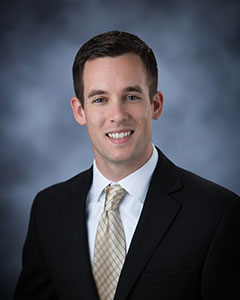 KYLE BOWN
PT, DPT
A Lincoln native, Kyle completed his Bachelors of Science in exercise science at Nebraska Wesleyan University.  In addition to his academic endeavors, Kyle had a successful career as a member of the Prairie Wolves track and cross country team. Kyle received his Doctorate of Physical Therapy  from Des Moines University, and has been with Crossroads since graduating.
His treatment philosophy is focused on addressing underlying foundational mechanics and soft tissue dysfunctions that contribute to movement limitations and pain. Kyle has received training in Postural Restoration and Applied Movement Science to better understand faulty biomechanics.  He uses these theories to assist in treating dysfunctions of muscles. He is also a Graston Technique provider, an instrument assisted soft tissue mobilization technique that can be used to treat a variety of conditions from acute injury to chronic musculoskeletal conditions.
Kyle continues to stay active as a runner and cyclist, participating in races locally and across the country.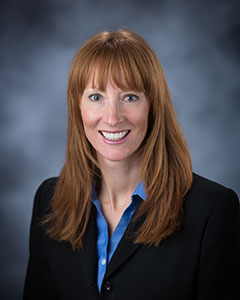 LISA BARTELS
PT, DPT, PRC
Lisa's hometown is Overland Park, Kansas. She came to Lincoln in 1995 to accept an athletic scholarship and work towards an undergraduate degree in biology. She was a member of the University of Nebraska volleyball team from 1995-1997. Lisa was personally introduced to the field of physical therapy when she sustained significant injuries during her collegiate career. After finding success with a treatment approach termed Postural Restoration, Lisa decided to attend physical therapy school. She received her Doctorate of Physical Therapy from the University of Nebraska Medical Center in 2005. Following her training she went to work at the Hruska Clinic for four years, and then accepted an opportunity to practice at the Rejuvenation Center in Omaha.  Lisa joined Crossroads in 2011.
Lisa has been certified in using Postural Restoration techniques since 2008.  She has collaborated with Dr. Paul Coffin, podiatrist, for years and has become proficient in foot orthotic evaluation and fit.  Lisa has been a consultant to several university sports medicine departments and authored numerous articles regarding biomechanics and preventative training strategies.
Given her personal experiences with athletics and injuries, Lisa's special interest is working with athletes of all levels who are struggling with injury and pain.  She also has extensive experience working with low back pain, neck pain, shoulder dysfunction, and TMJ dysfunction.
Lisa is married to Bruce,  and the mother of two wonderful blessings, Claudia and Joshua.  She enjoys family time and just about anything outside.  She is also a dog lover and the proud owner of two cardigan corgis;  Teddy and Teegan.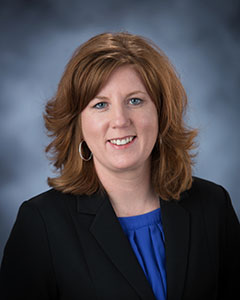 SHEILA COPLEY
PTA
Sheila is a Franklin, Nebraska native.  In 1995 Sheila received an Associate of Applied Science from Colby Community College in Colby, Kansas.  She is a licensed physical therapist assistant.  Sheila's favorite part of being a PTA at Crossroads is getting to work with an amazing team of therapists, and learning many different approaches and treatment techniques to integrate into her patients' treatments.
Sheila has been employed at Crossroads Physical Therapy since 2008. Prior to joining Crossroads, Sheila worked at Madonna Rehabilitation Hospital serving both inpatient and outpatient populations, and at an outpatient clinic in Omaha.
Sheila's hobbies include cooking, painting, going to her kids' various activities, and spending time with family and friends. Sheila and her husband, Arlyn, have four children.
Maisie Habron-Wach
PT, DPT
A native of Gretna, Nebraska, Maisie attended the University of Nebraska - Lincoln for her Bachelors degree in Biological Sciences. She completed her Doctorate of Physical Therapy degree at the University of Nebraska Medical Center and has been with Crossroads since graduation. She is trained in Postural Restoration and is a member of the American Physical Therapy Association.
Maisie is excited to work with a variety of patients and diagnoses, and assist them in meeting their goals and improving their mobility for their daily life and hobbies by taking an integrated approach to their care.
Maisie is married to Joel and enjoys spending time outside, working on home improvement projects, and exercising in her free time.